About once a month my phone buzzes with "I need your advice." Usually complemented with phrases like …
"I'm trying to ask for a raise, but I don't know how or where to start."
"I got the job! There's just one thing – -they low balled me."
"I'm afraid if I don't take the offered amount they won't hire me."
"They made me an offer way below the industry standard and told me they have no room to negotiate. I really want to work for them. Do I take it anyway?"
"What if I negotiate, but they know someone else won't? Will they choose them instead?"
Sound familiar? Guess what! Those are fear based thoughts, none of which serve you.
I take a deep breath and a smile spreads across my face. That's when I lead with, "I LOVE to ask for more." Why? It pushes me out of my comfort zone, it gets easier each time, I usually get what I ask for (or at least a compromise) and I feel proud of myself after. And those are only a few of the perks! It doesn't even begin to include your paycheck, or how good that negotiated title will look on your resume.
So, if I could send you a message in a bottle (adorable movie, am I right?) full of key advice, I'd break it down to the following common situations:
1. Negotiating a new job offer
2. Asking for more at your current job
Grab a warm cup of tea or your favorite green drink, get cozy and follow along!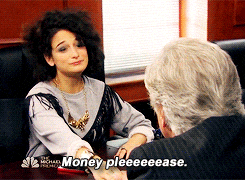 Situation 1: Negotiating a new job offer.
Keep in mind, they already want you! You already have the job offer. Asking for more will only make you appear more desirable to the company. It will also show you are hungry!
First time? No excuses. Start small if you must. Ask for a better job title, ask for more responsibility in order to prove yourself, ask for a company phone or a weekly stipend. All of these things will help set you up for negotiating your first raise!
"The best preparation for good work tomorrow is to do good work today." – Elbert Hubbard
Is your boss giving you the classic, "that's all the room we have in our budget, we can't give you more money" response? Good news! There are ways around that. Try asking for bonuses when you help bring in new clients, a re-sign bonus for your contract renewal, five more vacation days, or hey, all of the above. There is always, always, always something more you can get. Just ask!
Situation 2: Asking for more at your current job.
Come prepared. How have you improved the company? Have numbers or proof to back up your words. Have you helped obtain clients or do they request you? Think of traits that only you possess and leverage them 😉
If they counter, counter again! If they can't afford to pay you more now, ask them to re-evaluate your contract in 4-6 months.
Psst, I would like to let you in on a little secret. They are not going to fire you because you asked for a raise! If for some reason they do, then they aren't a good company to work for, nor do they care about their employees. Who wants to work for a company like that?! Not me!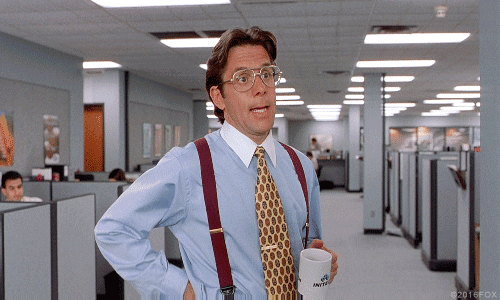 Doesn't it feel good knowing how much control you have when asking for more. But wait, I saved the best advice for last.
Get it in writing.
I cannot stress this enough. I've been at jobs where they promise to "talk it over again in the future" and then the date hits and what do you know, they have a million excuses to postpone the meeting or they simply will ignore it. It is your responsibility to bring it up again, but having it in writing holds everyone accountable and keeps you from getting discouraged.
Trust your gut.
If you don't feel you are getting what you deserve or even close to the industry standard for your responsibilities, start looking for other jobs. This is your life, take ownership and don't let anyone make you feel small.
Want more tips? Check out our article on how to exude confidence with 4 simple tips before you negotiate.
Comment below and I will try to answer any of your Qs. As you know, I avo?cad-ding luh you.
-Shel
Good luck!