*gets raise, high fives self*
play the smiling game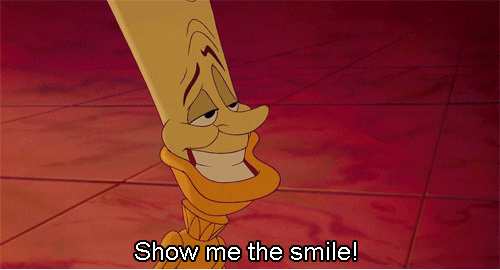 Hold a smile for as long as you can before your meeting (challenge yourself to three minutes or more). I swear, it works! While you're at it, give yourself a pep talk, because well, you are awesome.
go for a quick walk outside
Getting fresh air will do wonders, and I mean WONDERS, for calming your nerves. A brisk walk will also help release those amazing feel-good endorphins (you know the ones, they help combat stress.)  Listen to an upbeat ? song, and hey, keep playing that smiling game!  With each step visualize getting what you want and how great it will feel.
fake it until you make it
You might have a shaky voice or sweaty palms, but who cares. Most of the time your boss will be more impressed that you took initiative and showed qualities of strength by asking for more. He or she won't even remember or notice the nerves you 'thought' you were showcasing (it's usually all in your head). So take a deep breath, and pretend you already got what you wanted.
shoulders back, eye contact
These are the four little words I chant to myself as I enter the room. 'Nuff said. What are you tips on asking for more? Comment or DM me on Instagram @changebeautiful.
As you know, I avo?cad-ding luh you.
-Shel
?? ??